AFRICAGUA2021 – Canary Islands
30 November 2021 • 01 December 2021
AFRICAGUA is the 7th international forum on water, renewable energies and sustainability to be held on 30th November and 1st December 2021, in hybrid format, from Fuerteventura (Canary Islands – Spain). The programme is available at Programme – Africagua Canarias 2021.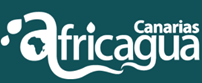 The participants at AFRICAGUA will have the opportunity to have personalized meetings' agenda during the event. For this edition, B2B meetings will take place online from 30th November and 15th December 2021.
Participants will be able to connect with each other from wherever they are via the B2match platform. This platform will enable them to have meetings with key actors in the renewable energies, water and sustainability sector: Solar energy (photovoltaic, thermal). Wind power. Hydraulic energy. Water management. Desalination. Engineering. Rural electrification. Power generation and distribution.
The information about B2B meetings is available at Bilateral Meetings – Africagua Canarias 2021.