WP4 Training sessions in Martinique, French Guiana, and Azores
CTM
Martinique started their WP4 training sessions in      November 2021, and they will end in February 2022.
The program has been presented as the following :
Presentation of the Horizon Europe and its calls;
Applying and monitoring calls for projects;
Setting up project networks and consortia.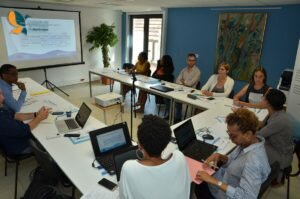 In French Guiana, CTG organized Horizon Europe online trainings in the framework of the European project FORWARD aiming at increasing the participation of the outermost regions in the calls for proposals related to Research and Innovation.
CTG
Upcoming training on February 4th, 2022 – French Guiana
On February 4th, La Collectivité Territoriale de Guyane has implemented an online training in the scope of the WP4 capacity building actions, in French.
This training was hosted by the French National Contact Point of Cluster 4 Digital, Industry and Space, and will discuss the calls of interest under this cluster.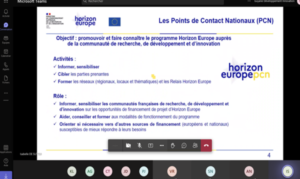 CTG will also be organizing 8 free online training sessions from February 15th to March 23rd, 2022.
These trainings are intended to attract the local R&I community more into participating European R&I calls.
GDI
Guyane Développement Innovation held 2 trainings on Horizon Europe for SMEs in the month of February also.
These trainings aimed to create awareness among business owners/entrepreneurs on the opportunities in participating in Horizon Europe R&I calls. But also to give them tools and advices to engage in these calls.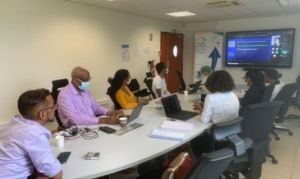 CCIA capacity building action – January 21st   2022
Our partner CCIA (Chamber of Commerce from Azores) implemented its WP4 capacity building action. This online session was held in Portuguese.
The activity aimed at deepening and analysing the ability to innovate in companies through a strategic reinforcement and a closer connection with R&D centres of the local/regional ecosystem.
The main audience were companies and R&D representatives from Azores. The speaker of this action was Mr. Julio Fernandez-Gayoso Mediero.